[ad_1]

NPR has appointed Frank Langfitt to the post of global democracy correspondent and Lauren Frayer to London correspondent.
Langfitt will join NPR's investigations team to cover the threat to democracy at home and abroad. He joined NPR in December 2004 as a labor and workplace reporter. He then served as East Africa correspondent, Shanghai correspondent and London correspondent.
Previously, he worked at The Baltimore Sun for more than 12 years, where he covered China and Asia from 1997 to 2002. He reported from Pakistan, India, Kashmir, Indonesia, Korea, Vietnam, Taiwan, Hong Kong and Cuba.
Langfitt graduated from Princeton University.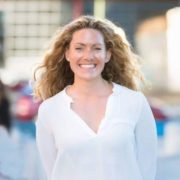 Recently, Frayer served as an India correspondent, and her India coverage has been honored with an OPC Award, a Gracie Award and three National Headliner Awards. She also worked in NPR bureaus in Seoul, Islamabad, Istanbul and Jerusalem.
She guest-hosted Weekend Edition Sunday and has contributed podcast episodes to Rough Translation, Planet Money, Short Wave and Throughline. She started her journalism career at The Associated Press.
Frayer graduated from William & Mary.
Be sure to congratulate Langfitt and Frayer on Twitter.


[ad_2]

Image and article originally from talkingbiznews.com. Read the original article here.