[ad_1]

Trading the three days ahead of the July 4th
Independence Day holiday have historically been stronger than the days after
the holiday. This has become more pronounced the last eleven years.
Since 2001 DJIA and S&P 500 have advanced 66.7% of the
time with average gains of 0.10% the day before. NASDAQ and Russell 2000 are softer
on the day before, but still lean bullish though Russell 2000 has an average
net loss of -0.05%. 
On the trading day after Independence Day DJIA, S&P 500
and Russell 2000 have declined more frequently than advanced. DJIA has recorded
the fewest number of advances while Russell 2000 has the worst average
performance with an 0.11% loss.
Over the past eleven years since 2011, trading on the three
days before Independence Day has improved dramatically with DJIA and S&P
leading the way and posting sporadic losses.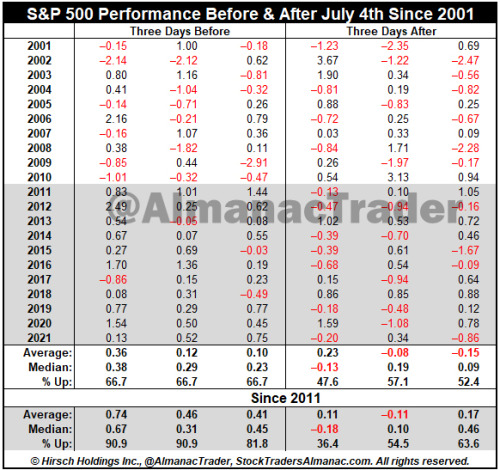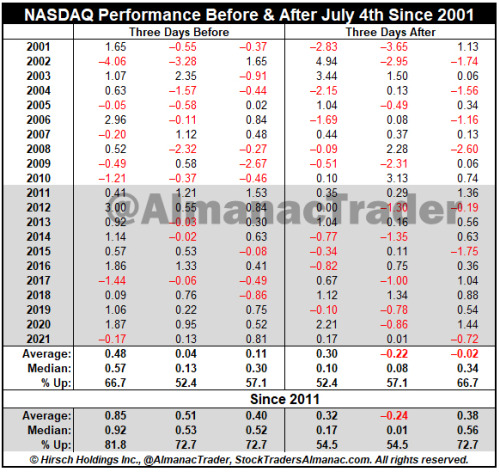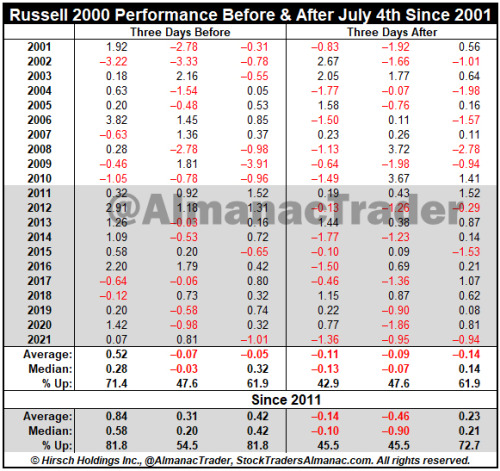 [ad_2]

Image and article originally from jeffhirsch.tumblr.com. Read the original article here.