[ad_1]

Since QQQ has retaken its 30 week average, the GMI is now= 6 (of 6). I have begun going long in my trading account. I will wait for the 30 week averages to  curve up to begin transferring money in my university retirement accounts back into mutual funds. Check out this Weekly 10:30 chart of QQQ. I would like to see QQQ close a few weeks above its 30 week average (red line). It is good that the 10 week average (blue dotted line) is already curving up. The weekly closing price is the gray solid line. We are not out of the woods yet, however.
AAPL is looking quite strong.
Here are six stocks near ATHs that passed my Weekly Green Bar scan. All are above their last green line and near an ATH. They all bounced off of their 4 week average and have an RS at a 20 week high. All come from my IBD/MS watchlist. Some are extended now.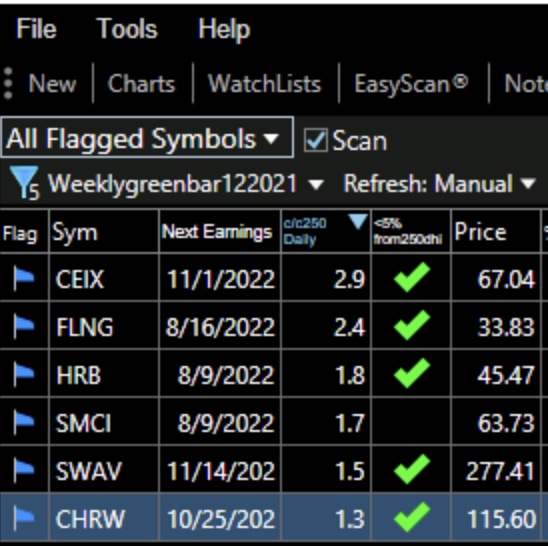 Related
[ad_2]

Image and article originally from www.wishingwealthblog.com. Read the original article here.