[ad_1]

This will be my last blog. I'll keep the site open until at least June 2019.
So, I thought, what would be a suitable topic? I came up with:
The two most influential factors that have affected my trading, and
A suggestion.

Without a doubt, one of the biggest influences (certainly for at least 20 years) are the works of Brene Brown. Her ideas provide the 'why' to the very effective ACT techniques. My key takeaways from her work are how the relationships between Shame, Vulnerability, Story, Empathy and Courage impact traders. Most important, her ideas draw us a roadmap on how to use ACT effectively.
Where to access her works?
If you subscribe Netflix, you can view a 60-minute video "Call to Courage". She also has Youtube videos. And, finally, you'll find some at her site.
The three books I would not miss are:
For newbies, relying on either a mechanical or a discretionary rule-based system is not the optimal path. It's more important to find a hybrid Method
For years I subscribed to this idea:
It was important for his long-term success that a trader find an approach that suited his personality.
Indeed, in my courses, I would recommend that students take a personality test.
(By the way, if you take the test, you will need to read "The Mental Edge in Trading". Also, note that the categories named by Jason Williams are called by different names in the test. Below, I have attached a reconciliation snapshot).
I know that this is not so for newbies.
The reasons? Well:
For mechanical traders, they are unable to bear the sustained consecutive losses; losses that are part and parcel of systematic trading. And
For rule-based discretionary traders, the complexity of turning a theory of trading, into a set of rules, seemed beyond most.

What is needed is a hybrid approach that keeps the simplicity of mechanical trading while eliminating the frequency of consecutive losses. Of course, there is a quid pro quo: using this hybrid approach, the trader will miss some large moves. Still, the beta results showed a far greater trader improvement rate using the hybrid method.
Your job is to find an effective hybrid system that does the job.
Finally a suggestion. One of the critical trading maximums, more honoured by its breach than its adherence, is the need to keep a trading journal.
I'd suggest that keeping one is absolutely necessary if you want to join the winning 10%. Nowadays, there are so many aids to choose from. One of the best is Edgewonk.  Also, I'm currently testing a new kid on the blog, Tradeary. Looks good. Both are relatively inexpensive.
Better equity journals look to incorporate qualitative factors into their analysis. But, for my purposes, I find I need to supplement them with Evernote.  You can search YouTube ("Evernote trading journal") for a myriad of ideas on how to set it up).
Using Evernote means you will need a screenshot apps. I use Snagit but it's relatively expensive. A couple of free ones:
Greenshot
Snipping (comes with Windows)
That's it, folks. Thank you! A huge thanks to you who have been following this blog. I hope I have been able to assist your quest for success. All the best for your trading in 2019 and beyond!
A special thanks to Chris Jackson and Bazz from Australia.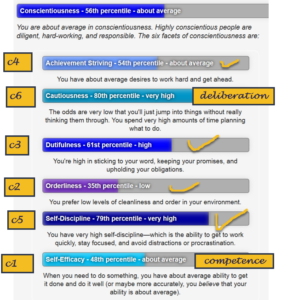 [ad_2]

Image and article originally from www.tradingsuccess.com. Read the original article here.