[ad_1]

After catching the bounce in the QQQ's which you can read about here, there was one stock I got bearish on. I discussed this trade LIVE on Monday's training in the new Wall St 360 chat room, which is currently available at NO COST. Sign Up Here! Here's what happened:
The Put option that I bought exploded over 70% in under 2 days, and I went over the Idea LIVE in Wall St 360. Here's the tentative schedule, Don't miss the next trade Idea sign up HERE: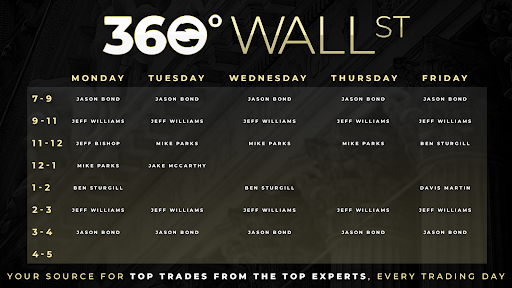 You can access the Wall st 360 Chat room HERE, and subscribe to the app to receive our best trade alerts and morning briefing at NO COST for a limited time this Summer! 
If you sign up to our newsletter, you'll get 2-3 of our Traders' top ideas daily, before the market opens. There's no better way to prepare for the trading day! Download the app and sign up NOW!
Chewy, Inc.,(CHWY) together with its subsidiaries, engages in the pure play e-commerce business in the United States. The company provides pet food and treats, pet supplies and pet medications, and other pet-health products, as well as pet services for dogs, cats, fish, birds, small pets, horses, and reptiles through its www.chewy.com retail Website. 
It's a literal DOG MEAT stock! LOL! I actually usually love this company and have traded it from the long side many times, but the technicals lined up in such a way that the trade setup was to short CHWY, in the short term. Here's why!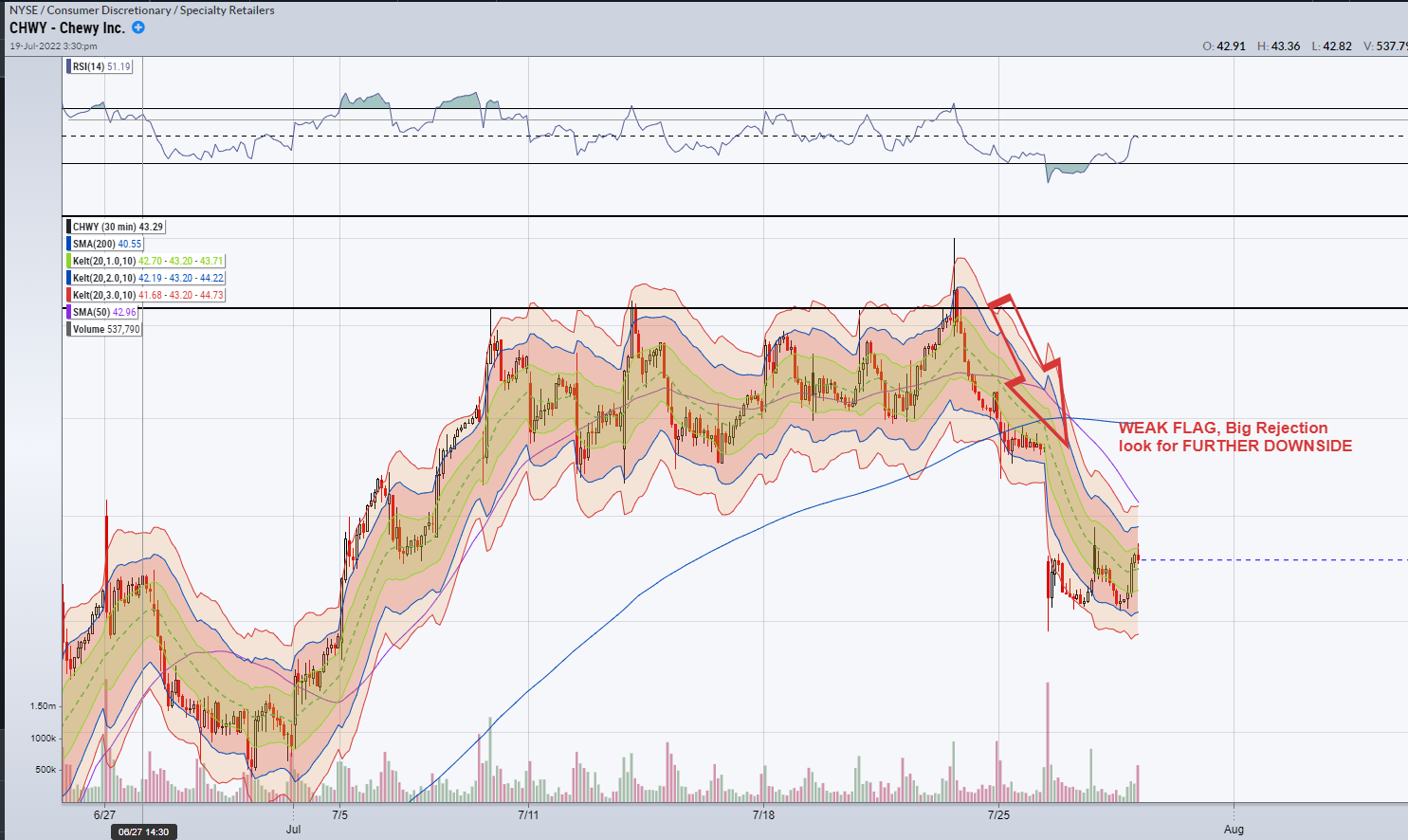 The 45.50 area had been an area of previous resistance over the last few weeks. CHWY failed to hold above that price on no less than 3 occasions. So when on Friday it traded above 45.50 to a high of 47.49 but then got rejected and closed at 42.52 I knew that longs were in trouble.
You see, that is a massive rejection and to me, a sign that bears were in control. This was the fourth occasion that CHWY failed to hold above 45.50 and the way the stock closed was very weak. Psychologically anyone who bought the break-out above 45.50 was now underwater, so when on Monday morning CHWY showed more weakness, I knew it was time to get short as longs were now in a world of pain, and I thought they would get shaken out.
So rather than naked shorting the stock, I decided to buy put options. I bought the $42 put options expiring August 19 for $3.40.

As expected, on Tuesday, the stock opened  lower and traded as low as 37.24.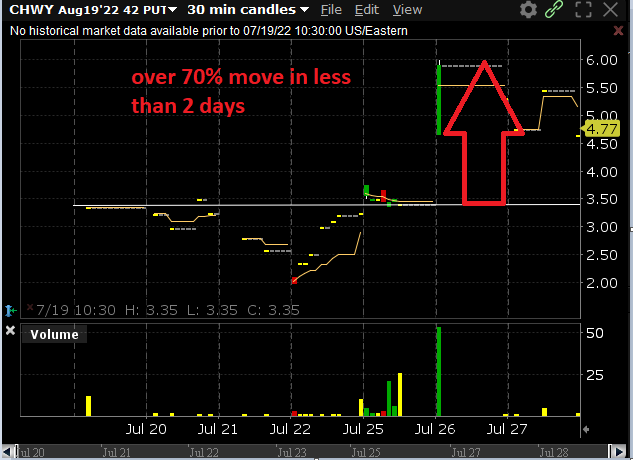 The puts I bought for $3.40 traded as high as $6. Over 70% in 2 days? Trades don't often work much better than that, I went over it all live in the Wall St 360 chat. Available at NO COST for a limited time this Summer!
Take your trading preparation to the next level. Click here and join us live in 360 Wall st!
 We've also decided to give away daily high-conviction trade ideas for the rest of the Summer (maybe more!)
All you have to do to get this DAILY trade idea is download the RagingBull App.
When a high conviction trade sets up we'll ping you through the app!
You'll get a notification every day when a guru shares their trade idea. This way you stay on top of things, take action quickly, and never miss opportunities. 
What are you waiting for? Get the app NOW!


[ad_2]

Image and article originally from ragingbull.com. Read the original article here.